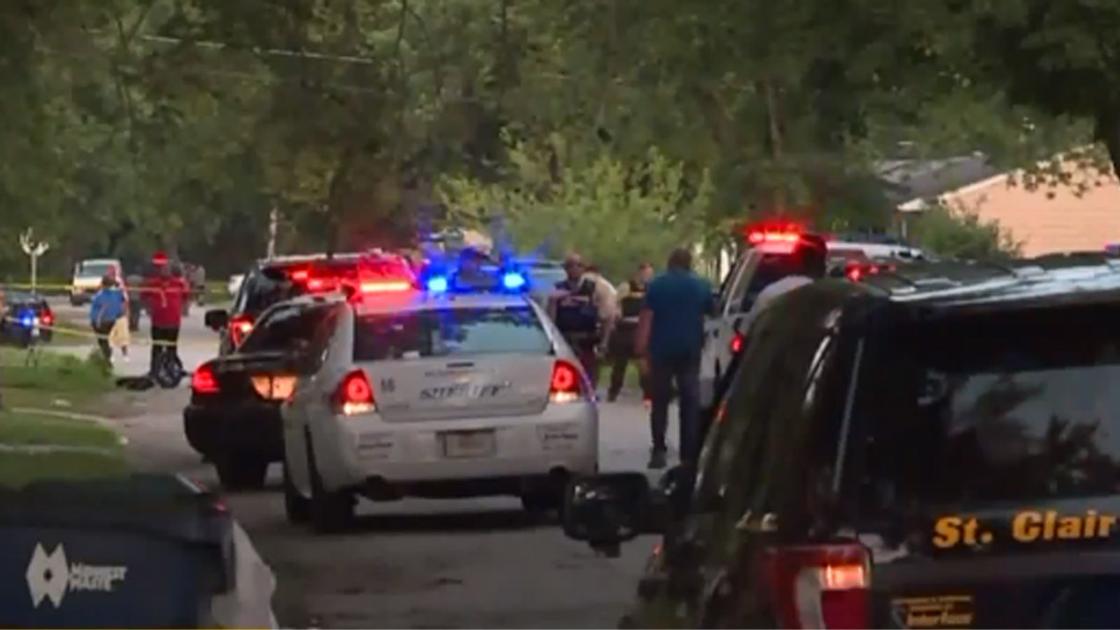 Police at the location of a triple shooting in Cahokia on Monday July 2, 2018. Photo courtesy of KTVI
CAHOKIA • A 16-year-old, accused of killing a teenager and seriously injuring two other minors in Cahokia on Monday, was charged with adult murder, police officers said Thursday.
16-year-old Arnett Ramsey was charged Thursday with first degree murder and two heavy batteries with a gun in connection with the crime. Its borrowing was set at $ 750,000.
Traenez L. Brown Jr., 15, was killed in the shooting on Westwood Drive Monday evening. The surviving victims, aged 16 and 17, were in critical and very critical condition and were still in hospital as of Thursday, police said.
Major Case Squad Update from Cahokia, Illinois https://t.co/cescPhIYZ1
– FOX2now (@ FOX2now) July 5, 2018
According to St. Clair County's Attorney Brendan Kelly, teenagers charged with these crimes must automatically be tried as adults.
The Greater St. Louis Major Case Squad led the investigation and provided advice from the community that helped identify the teen accused of the shooting who joined the police on Tuesday. Another suspect was also taken into custody, but no other charges were reported.